Capturing the Impact of Terrorism from 2002-2011
This report presents recent findings on the Global Terrorism Index (GTI); which is a comprehensive body of work that systematically ranks the countries of the world according to their terrorist activities.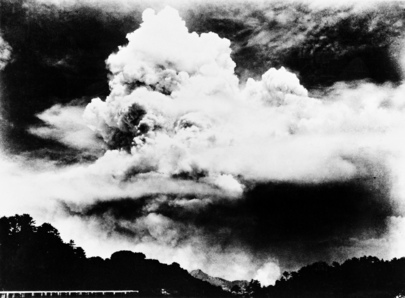 Here are 10 Key Facts and findings from the report:
The number of incidents and successful attacks has steadily increased over the last decade.
Of the 158 countries ranked, on 20 did not experience any terrorist impact over the 2002-2011 period.
Most terrorist attacks occur in the context of a wider conflict situation.
Terrorist attacks are highly concentrated in a relatively few number of places; the 10 countries with the most terrorist incidents for 2011 accounted for 87% of total global incidents. All 10 recorded over 100 incidents of the year.
From 2002 to 2011 over one third of all victims killed in terrorist attacks were Iraqi
By the end of 2011, Iraq and Afghanistan accounted for 35% of the global total number of terrorist incidents from 2002.
Whilst religious terrorism often gets widespread coverage there is a significant level of terrorism from non-religious groups.
Western Europe experienced 19 times more deaths caused by terrorism than the US. 
The majority of global incidents, fatalities and injuries occur in countries with Hybrid Regimes, which account for 46% of incidents, 54% of fatalities and 60% of all injuries.
Terrorism correlates with: Group grievances, Inter-group cohesion, Political instability and Human rights.
Related UN RESOURCES:
Global Counter-Terrorism Strategy
The General Assembly wrapped up its third review of the United Nations Global Counter-Terrorism Strategy by renewing its unwavering commitment to boost cooperation to combat the scourge and emphasizing the need to support its victims. A draft resolution A/66/L.53  was adopted at the end of the 2-day review of the strategy.
The First Review was held on 8th September 2008, where a resolution A/RES/62/272 was adopted.
The Second Review of the implementation strategy was held on 13th October 2012, and a resolution A/RES/64/297  was also adopted.
General Assembly Documentation on UN Counter-Terrorism
A/RES/60/28 The United Nations Counter-Terrorism Strategy
Other Resources
Counter-Terrorism Implementation Task Force website
United Nations Action to Counter-Terrorism website
Security Council Counter-Terrorism Committee website
Resources on UN Secretary-General Symposium on International Counter-Terrorism Cooperation (19 September)
UN Secretary-General hosts a symposium on International Counter-Terrorism Cooperation Monday (19 September).
We join Ban Ki-moon (shown above on his way to make remarks to the media before addressing the Security Council) in extending our deepest sympathies to the victims and their families after this morning's car bomb at UN offices in Abuja, Nigeria.

The Secretary-General also assured the Security Council that this assault on those who devote their lives to helping others will not deter the UN from its vital work for the people of Nigeria and the world.

Summary of UN response to deadly attack from UN News Centre.

Serving the cause of peace in a violent world is a dangerous occupation. Since the founding of the United Nations, hundreds of brave men and women have lost their lives in its service.